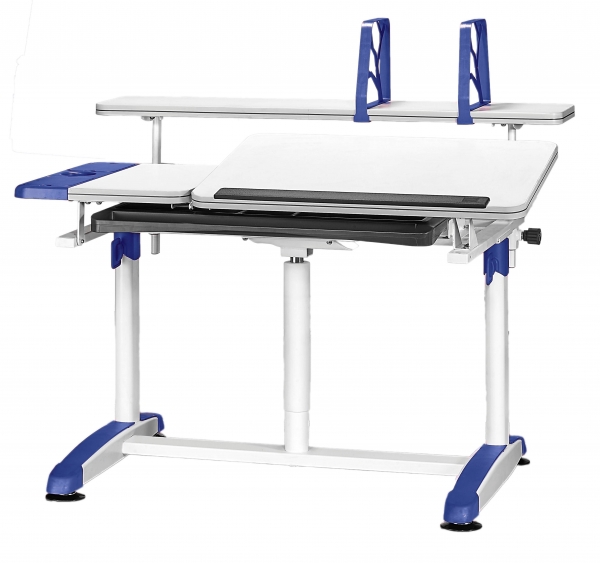 WR-T5886
Kid's desk
WR-T5886
1. E-1 environmental friendly desk board.
2. Color: Grey, Blue, Pink
3. Adjustable Table Height.
4. Adjustable levels to tilt the desk board to any angle you need.
5. Stationery cases embeded at the side table.
6. Bookshelf removable and position adjustable.
7. Height adjustable rear tabletop
8. Extractable ruler
9. Large drawer
10. Fixed side tabletop
11. Aesthetic dust cover integrated with desk feet.
Product Specification
Desk top width : 1070mm
Desk top depth : 680mm
Desk height : 650~850mm
leg overall depth : 660mm
leg overall width : 880mm
Country of Origin : Taiwan