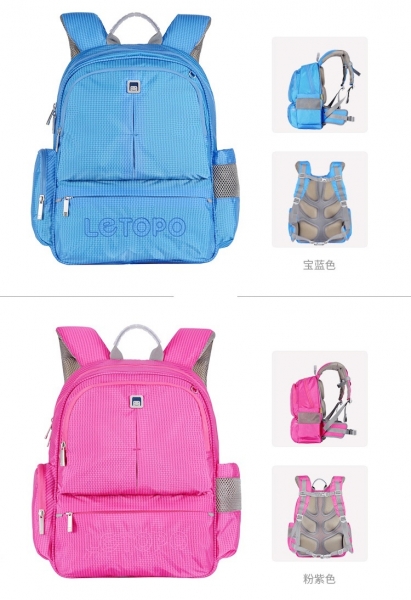 WR-LT-FB08
SCHOOL BAG
WR-LT-FB08
SIZE:350*150*390mm,weight:0.9kg
1.The bag inside horizontal double lock,high fixed position book.
2.Tree shaped gas channel design combined with a selection of high density springback sponges to protect the children'sspine.
3.S type strap ergonomic design, fit the curve of the shoulder,not around the neck.
4.Material selection,material more firm.
4.Classify all kinds of books.
5.Specially design for brushes,wallet,key buckle and other sundries to design indepen space,collect and return zero difficulty.
6.Good quality of anti scraping and abrasion resistance.
7.Anti water splashing design fast drying material.
8.The left side bag is equipped with a patented buclde bottle bag design,and the water bottle is free.
9.The schoolbag is lighter,reducing the weight of the child.